Hot Pesky Summer!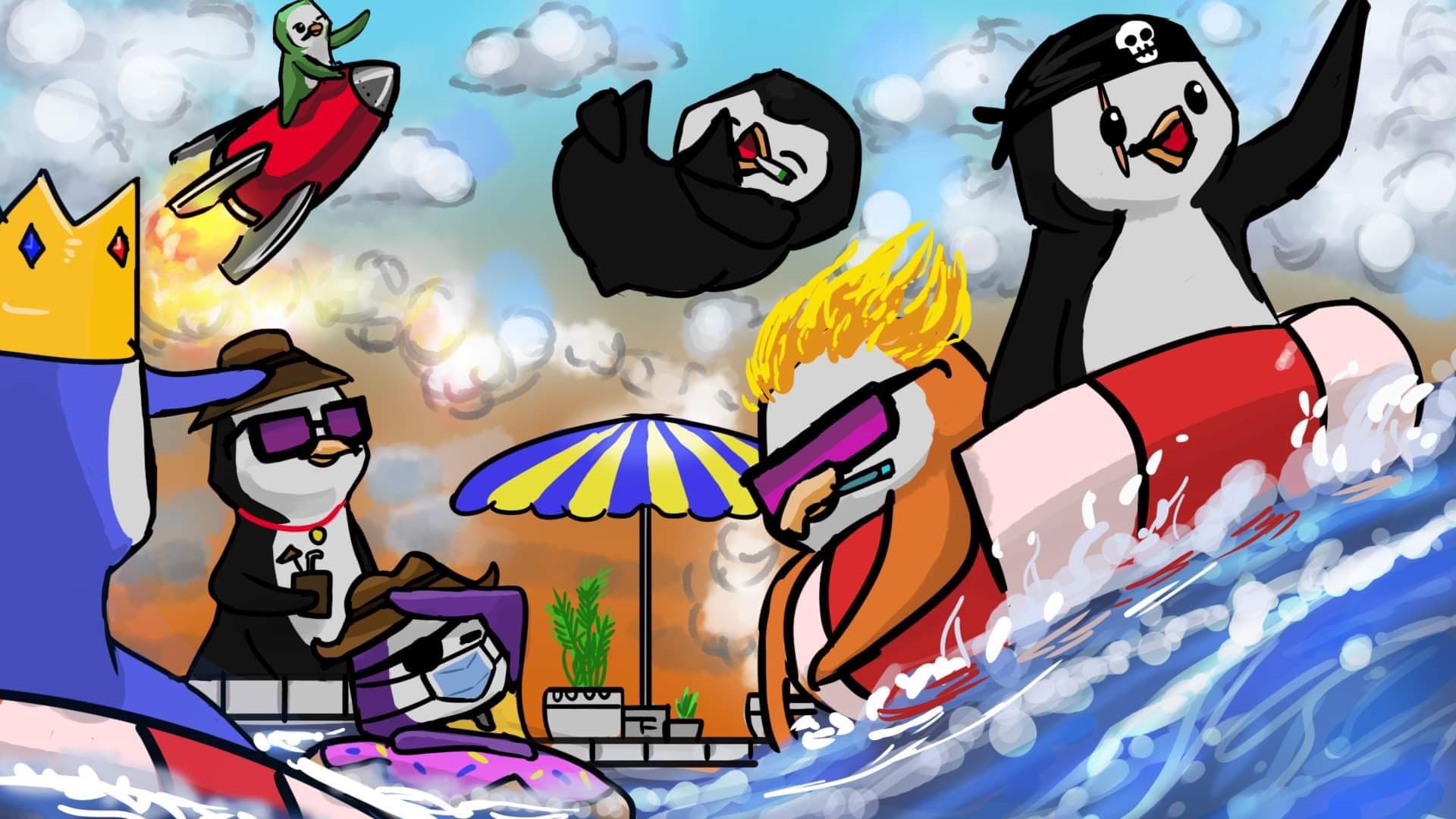 Noot Juice, the Cosmic Corkscrew, an artwork update... Pesky Penguins has had a busy summer, and it's not over yet! Here's a recap and our current priorities for the rest of Summer 2022.
Noot Juice
In May, Gargolon stole a Pesky Alien Penguin spacecraft, and with it, he traversed the cosmos to uncover its secrets, seeking to unlock the hidden potential inside himself: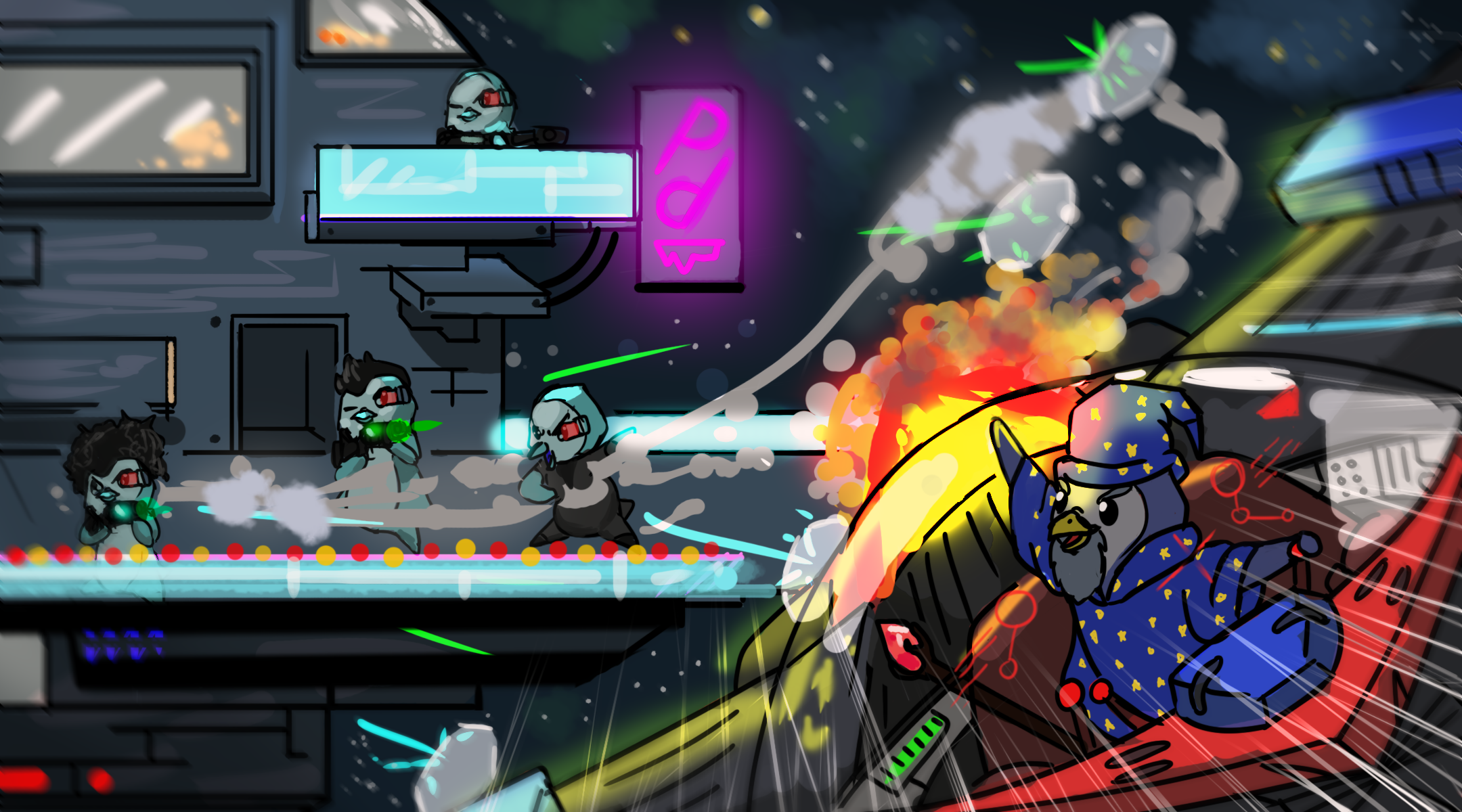 His full journey is documented in the #lore channel in our Discord; definitely check it out!
Having uncovered the secrets of the universe, Gargolon sought to distill the mysteries down into a potion by which he could grow stronger.
Thus did Gargolon create Noot Juice: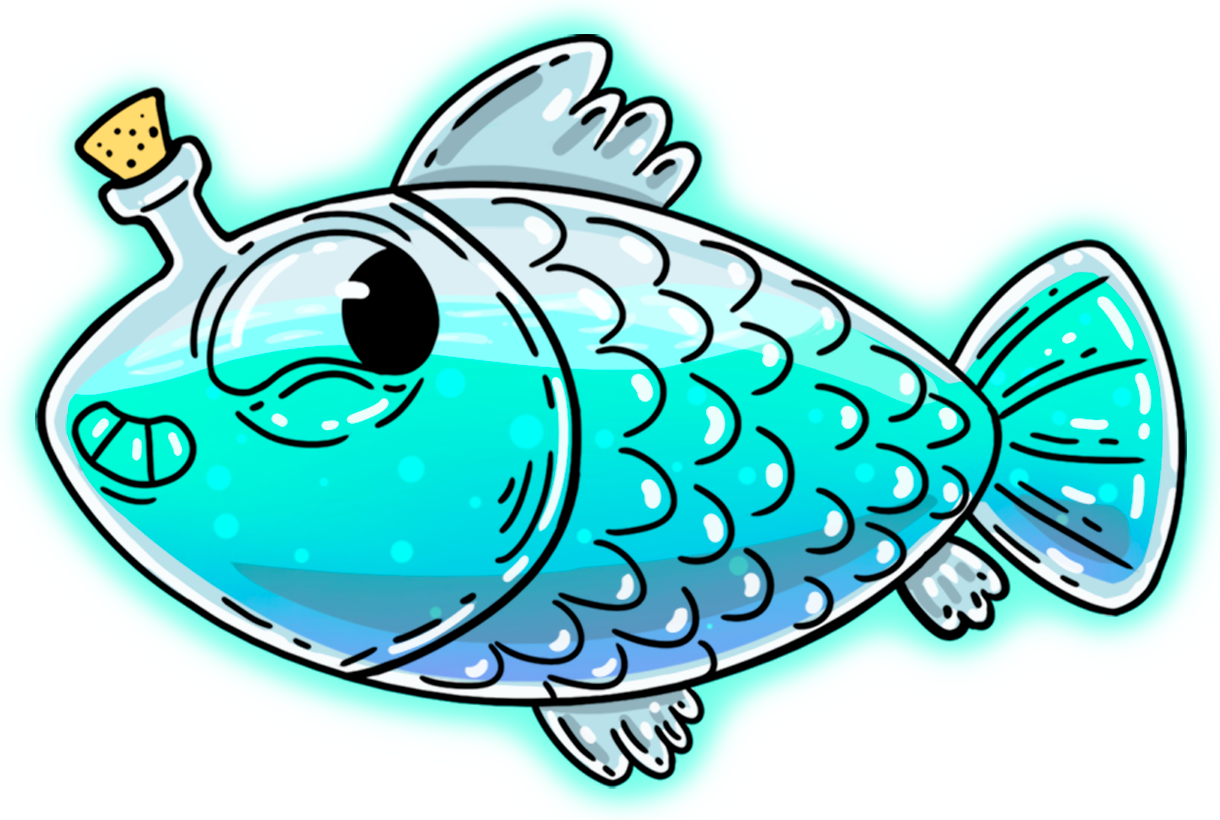 This caught the attention of the Pesky Pirate Penguins, who managed to infiltrate Gargolon's tower undetected, and they began to smuggle out bottles of Juice.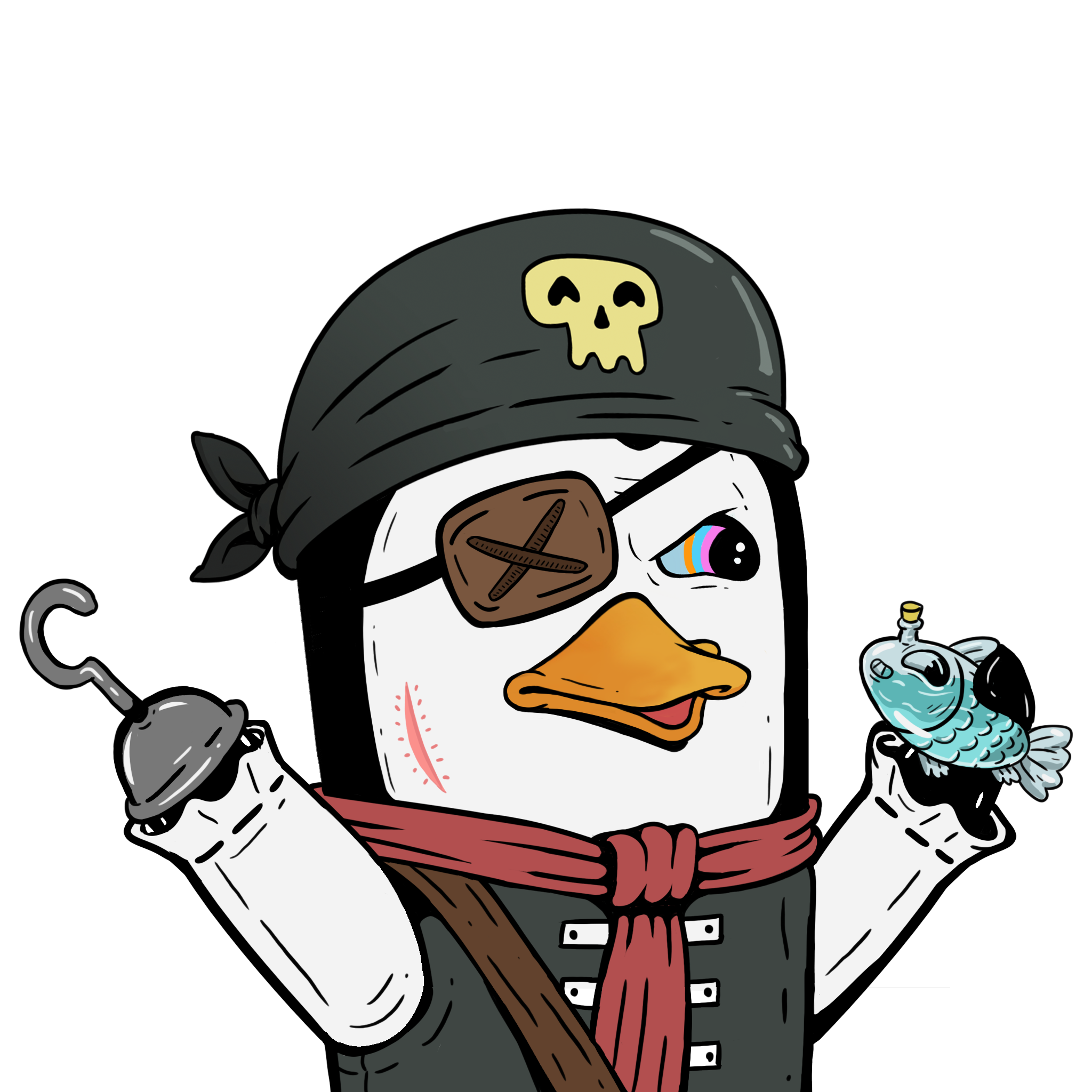 The Pesky Pirate Penguins sold the Noot Juice for 33 $PESKY over the course of 3 mints (so far!):
June 18, 2022 00:00 UTC
Supply: 2222
Time to sell out: 36 minutes
June 27, 2022 15:00 UTC
Supply: 1111
Time to sell out: 1 hour
August 14, 2022 18:00 UTC
Supply: 667
Time to sell out: 1 hour
So 4000 bottles of Noot Juice have been smuggled out of Gargolon's lair, but far fewer remain, because...
The Cosmic Corkscrew
For all of June and July, the bottles of Noot Juice were sealed with a mystical, arcane energy that only Gargolon knew how to dispel... until the Pesky Alien Penguins developed the Cosmic Corkscrew!
Using this tool, Penguins were able to uncork the bottles of Noot Juice and transform!
August 11, 2022
On August 12 at 18:00 UTC our Cosmic Corkscrew event kicked off:
Pesky Penguin #3911 has unlocked its Hyper-Dimensional future. pic.twitter.com/ea3mhEPuMH

— The Cosmic Corkscrew (@CosmicCorkscrew) August 22, 2022
The event included:
A web interface that allows you to consume Noot Juice to upgrade your pixel penguins
A notification service for broadcasting to Twitter and Discord before/after pics
A video recap of the Cosmic Corkscrew lore and instructions on how to use it
...and the upgrades started flooding in! At one point there were so many upgrades happening that our twitter bot got rate-limited 😱
In the 10 days that the Cosmic Corkscrew has been operational, there have been 1460 transformations, which is over a third of the current Noot Juice supply and nearly 20% of the entire Pesky Penguins collection!
Every @peskypenguins holder is going to have SO MUCH FUN on Friday 🎉 pic.twitter.com/CQEx7tl1xb

— NFP | Pesky Penguins (@nonfungible_dev) August 10, 2022
The event was a HUGE success, and it was amazing to see everybody rocking their Pesky Penguins PFPs and shouting #NOOTNOOT and #ReturnToNoot on Twitter!
What's Next
Next up on our list of features is the Wishing Well, which will allow HD Pesky holders to transform their Pesky Penguins NFTs back into pixel art! This will cost a nominal amount of $PESKY, and development is already well underway!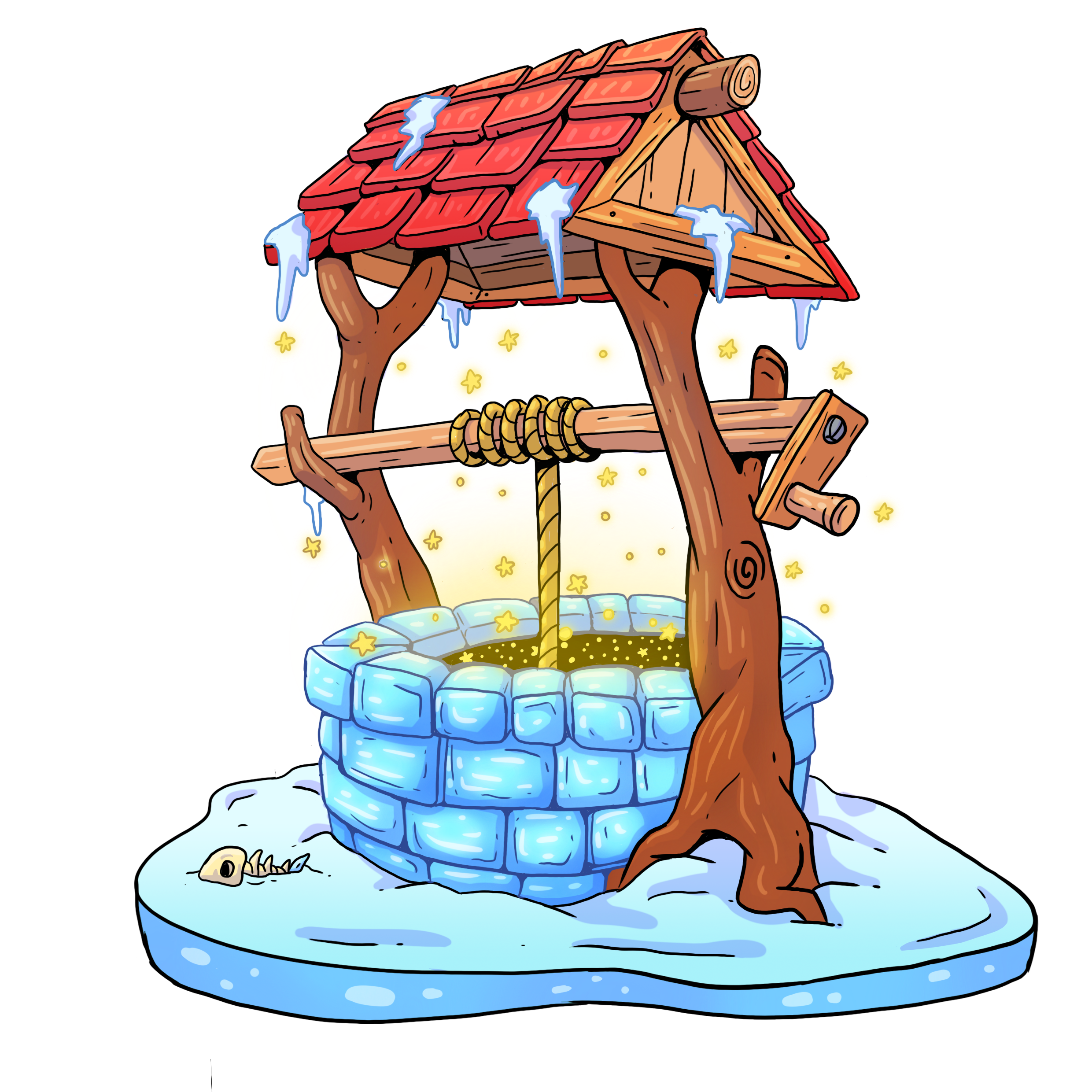 We're also still hard at work developing the Nootopia Basemap, which will replace the current Nootopia site with an interactive, map-based interface that will serve as the foundation for our community-driven storytelling events in the future. Of course, Pesky Places will live in this world as well; look forward to land ownership in the future!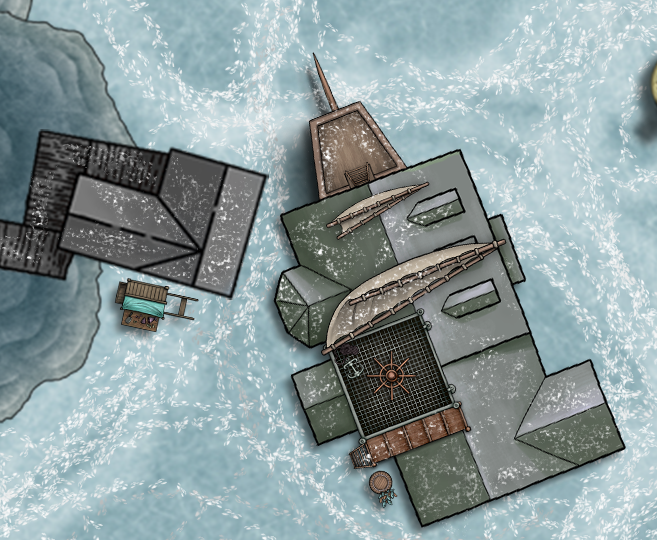 The Pesky Team continues to collaborate with CryptoStraps to develop 3D Pesky Penguins assets for use in metaverse projects, like Portals:
Finally, as part of our core mission of ensuring web3 is for everyone, we're working on a rework of our homepage, as well as [REDACTED].
Rather than compete for attention in the current bear market, we're working on building fun, interactive experiences for everybody.
NFTs are not a zero-sum game, and we're all going to make it.
Thank you to everybody who participated in our Cosmic Corkscrew, Noot Juice, and artwork upgrade event; it was a tremendous success, we had a blast, and we hope you did, too!